Pool info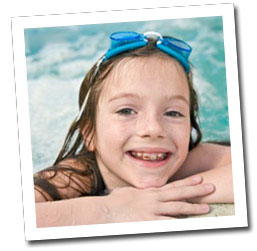 Swipe Cards & Wrist Bands
Wristbands are required to be worn for pool access, and entry is limited to residents with active swipe cards.
If you need to re-activate your access card, obtain wristbands, or have new cards issued, email Chad White at Homeside properties:  CWhite@homesideproperties.com
In order to use amenities, residents must be up-to-date on their dues and any fines.
If your pool card is not working or is lost you can obtain a replacement for $25.
Please email Chad Whte at Homeside properties:
CWhite@homesideproperties.com
Pool Rules
Swipe cards must be used to gain entrance into the pool area —  DO NOT open the gate for persons without access cards
 All residents must wear Brookshire-issued wristbands to be allowed entry.
NO glass allowed inside the pool deck.
All money outstanding to the Association, including dues, must be paid in full before cards are issued. 
Children 11 and under MUST be accompanied by an adult at all times while using the Amenity Areas.
A maximum of four (4) guests are allowed per household for the 2022 season.
POOL HOURS (2022 Season)
Back Pool


May 7 – Sept 25
9 a.m. – 9 p.m. 
Front pool


May 14 – Sept 25
9 a.m. – 9 p.m. 
Lifeguards staffed during the following dates and hours
May 27:  3 p.m. –  9 p.m
May 28  – July 31: 12 p.m -9 p.m.
Aug 1 – Sept 5

Fridays: 4 p.m. – 9 p.m.
Sat & Sun: 12 p.m. – 9 p.m.
Access is swim-at-your-own-risk at any time when lifeguards are not present.
LIFEGUARDS
The lifeguards on duty are responsible for the enforcement of the Pool Rules and Policies and are the first line of authority. Lifeguards will use various methods of rule enforcement including verbal warnings, time out of the pool, suspension of pool privileges, and referral to the Pool Committee for additional action.
If you witness anyone or any of the lifeguards not following procedure at any time, please report it immediately to the HOA with the date, time and location. By doing so, we can ensure the staff that is guarding our pools is the best.
GENERAL POOL INFORMATION
In consideration of using the swimming pool facilities, the residents and guests expressly agree to assume the risk of personal injury sustained while using the facility, and hereby agree that the Association and its Board of Directors will in no way be held liable for any injury. Residents also agree to indemnify and hold harmless the same for any accidental injuries sustained by any guests while using the facility (all persons using the pool do so at your own risk).
The authorized lifeguards on duty, Pool Committee, and the Associations' Board of Directors have the authority to deprive any resident or guest admission to the facilities, at any time, either temporarily or permanently, for failure to comply with the rules.
In addition, the Pool Committee and Board reserve the right to add, amend or change these rules and policies, as needed.
The Homeowners Association will not be responsible for any loss or damage to personal property of any kind.
Inclement Weather
The pool may be closed, and the pool deck area cleared, under the following conditions:  Lightning or thunderstorms, hail or heavy rain showers that prevent observation of the bottom of the pool and/or any other climatic condition the lifeguard feels may endanger pool users or the staff.
Pool Rules continued
NO DIVING
Swimming alone is prohibited.
NO smoking / vaping inside the pool fence area. All smoking / vaping must remain outside of the pool area and all cigarettes must be disposed of in the provided ashtrays.
No food items allowed in the water. Food must be consumed only at the provided tables.
No grills of any type allowed in the pool area.
Except for service dogs, pets are prohibited from entering the pool area.
Dogs shall not be leashed or chained to the pool gate/fences for any purpose.
All infant/toddlers that are not potty trained must wear swim diapers and vinyl covers with swimsuit at all times when they are either in the baby or adult pools.
Lifeguard chairs are for the use of lifeguards ONLY! Absolutely no jumping from the lifeguard stands is allowed for any reason. Any person jumping or diving from the lifeguard chair will receive suspension of pool privileges.
The use of pool furniture in the pool itself is prohibited.
NO potentially hazardous swimming equipment shall be used in the pool.

Swim fins, goggles and masks, snorkels, rafts, water toys and similar equipment may be used at the discretion of the lifeguard.
Frisbees, basketballs, footballs, soccer balls, tennis balls, and other hard balls are prohibited.
The use of the permitted equipment must not interfere with the enjoyment of the pool by other swimmers.

Bathing Suits: ONLY bathing suits are to be worn in the pool. No cut-off jeans, street clothing, towels, shoes (except Aqua shoes) buckles or belts are allowed in the pool; thong style swimwear are prohibited.
Any person having an infectious or communicable disease is prohibited from using the pool.
Persons having open blisters, cuts, etc. are not to use the pool.
Spitting, spouting water, blowing the nose or discharging bodily waste in the pool are strictly prohibited.
Running, boisterous behavior, rough play or excessive noise is forbidden in the pool area, showers and dressing rooms.
ALL CHILDREN 11 AND UNDER MUST BE ACCOMPANIED BY AN ADULT 18 YEARS OR OLDER AT ALL TIMES.
PROPER BATHING ATTIRE MUST BE WORN: NO GYM SHORTS ARE ALLOWED IN THE POOLS.
NO CHILDREN OVER THE AGE OF 6 ARE ALLOWED IN THE TODDLER POOLS AT ANY TIME.
TODDLER POOLS ARE NOT GUARDED BY LIFEGUARDS AND ARE THE RESPONSIBILITY OF PARENTS AND OTHER ADULTS.
The lifeguard staff and Pool Committee has full authority to enforce all safety and sanitary measures deemed necessary for the proper operation of the pool. They are charged with the enforcement of all pool rules and regulations. They do not have the authority to make exceptions to the rules and regulations.
It is the responsibility of all homeowners, and their guests, to clean up after themselves and dispose of trash properly.
Bicycles must be parked in the rack provided outside the pool enclosure
Music: Music played at the pool must be at a reasonable volume and must be located a significant distance from the guards, so as not to distract or prevent them from hearing a cry for help.

You will be asked to turn off music with abusive or profane language.
PARTIES
For the consideration of all homeowners in the Brookshire community, any party greater than 8 or more non-Brookshire residents shall be required to rent the clubhouse and be subject to paying for an additional lifeguard if over 10 people (additional lifeguard fee at contract rate).
Clubhouse rental during the pool season does not allow you and your guests exclusive use of the pool.
If you would like to rent either clubhouse, please contact: brookshirehoa@gmail.com or Homeside Properties
Persons not adhering to this policy will be asked to leave the pool area and the party will be terminated.
VANDALISM
Anyone found to have vandalized or destroyed any property of the Brookshire community will be prosecuted and subject to having their privileges revoked.
LOST AND FOUND
The lost and found will be placed in an open bucket/crate at each pool and will be emptied weekly.
AMENITY PARKING LOTS
No loitering in the pool/amenity parking areas.  Parking area closes at 11:00 pm. Parking lots are private property owned by the Association.  Vehicles will be tagged and towed if illegally parked in these areas.  Any suspicious activity noticed in these areas should be reported to the police immediately.
Brookshire Pool Committee
If you have any questions, concerns or comments please contact
Chad White
Homeside Properties – Associa®
900 North Point Parkway, Suite 325
Alpharetta, GA 30005
O: 678-248-8841
E: CWhite@homesideproperties.com